Cucumber Cooler Recipe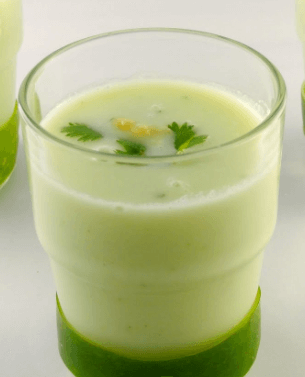 Delicious combination of cucumber and curds and what's best about it is that it needs no cooking. A welcome thought a hot day, isn't it?
Ingredients
1 large cucumber

1 ½ cups fresh curd

1 tablespoon fresh coriander

Salt and pepper to taste

1 teaspoon sugar

A few leaves of fresh mint
Utensils
An electric blender
Method
Peel the cucumber and remove as many seeds as possible.

Put all the ingredients except the mint into the blender container and blend smooth. Check seasoning and chill well.

Serve garnished with the fresh mint leaves, chopped fine.