Steamed Fish in Banana Leaf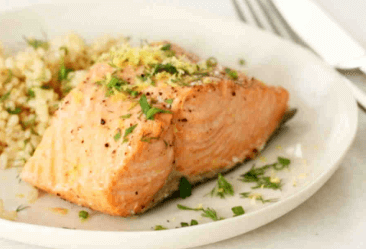 You will need –
1 kg. pomphret or surmai

1/2 cup green coriander chutney

a little oil

1 lemon or 2 tblsp. Vinegar

1 tsp. salt

1/2 tsp. turmeric

pieces of banana leaf or 8 to 10 pieces of canna leaves

thread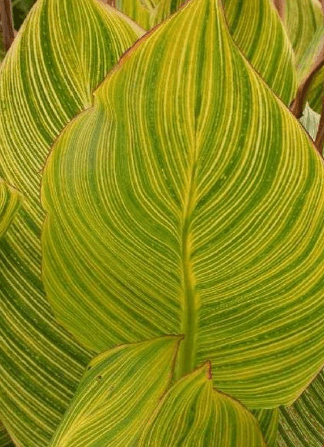 Canna leaves
Method:
If you get small pomphrets, keep them whole, clean and wash thoroughly.

If you have a larger fish, cut into 1/2 inch thick slices. Rub the mixture of salt, turmeric and vinegar on the fish, cover and keep aside for half an hour.

Wash and dry. If you have whole fish, fill each fish with chutney.

If you have pieces, rub a little chutney on each fish, then place some chutney in between two pieces and keep aside.

Trim the leaves, cutting off the thick stems so that they can be rolled and folded easily. If necessary, hold them over steam for a minute or two, to make them soft.

Apply a little oil to each leaf, place one whole fish or 2 pieces of fish on it, tie a bundle with a thread. Steam the bundles in a double boiler for about 30 minutes.

Remove, untie the bundle and serve. You may use any chutney of your choice, e.g. with coconut or mint leaves, or garlic, etc.