Tricolor Flavored Curd/Raita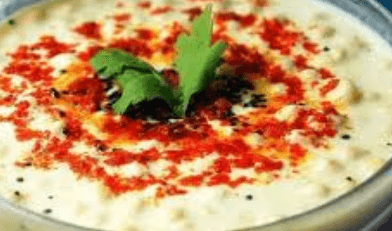 Cool and tangy colorful combination for spice lovers.
Finely chop 1 small onion and cucumber.

Salt them and leave to drain for about half an hour, then press out all the water.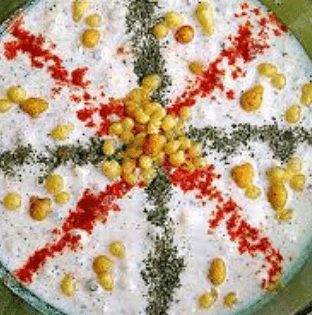 Add to the curds along with 1 small tomato, also finely chopped, 2 green chilies, de-seeded and chopped, a 1″ piece of ginger, chopped or grated, salt to taste and 1 teaspoon cumin powder.