Chinese Stir-Fried Vegetables Recipe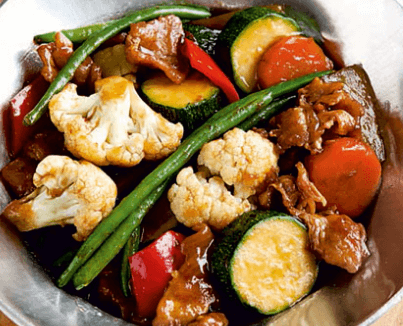 Vegetables cooked in this way look very attractive, are tasty and being very mild, are a good counterpart to the spicy mutton. To have combination of vegetables is good for our health moreover for vegetarian people it is a feast. In, Chinese Stir-Fried Vegetables Recipe you can make a combination of vegetables of you choice or vegetables available according to season. This recipe give twist to commonly made mixed vegetables.
Ingredients
1 cup shelled peas

1-1/2 cup each shredded cabbage

Cauliflower and carrots

3tblsp oil

Salt to taste

1/2 tsp Ajinomoto Salt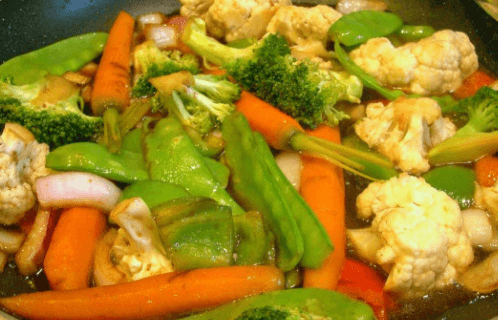 Method
Take a pan in which half boil the peas; add a pinch of soda-bi-carb to the water to keep them green.

Now, drain the water and keep peas aside.

Heat vegetable oil in a shallow wide pan (like a kadahi a wok), and when really hot, drop all the vegetables in; fry them on medium heat for five minutes, tossing all the vegetables, so that they get evenly fried and cooked.

After it, add the salt and ajinomoto, fry for a few minutes more and then turn off the flame and remove the pan.

Now, serve while hot.