Poori Recipe, Puri recipe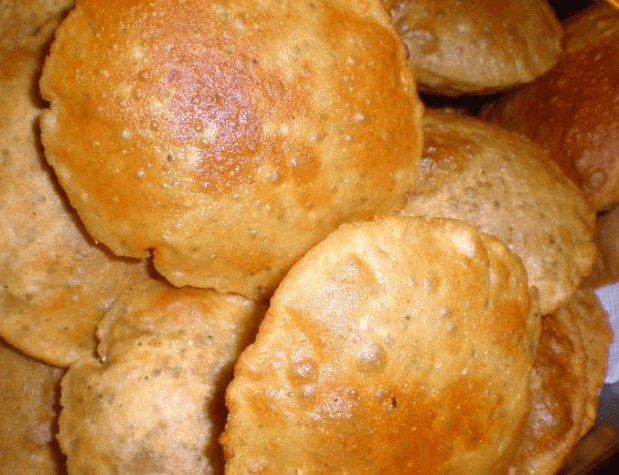 Crisply fried bread is very popular all over India, too, and can either be plain, or stuffed with a variety of mixtures. The dough is the same as that used to make chapatis but poori are smaller.
SERVES 4 · PREPARATION TIME 10 MINUTES · COOKING TIME 15 MINUTES
Ingredients
225 g/8 oz (2/3 cups) whole meal flour

150 ml/1/4 pint (2/3 cup) water

Oil for deep frying
Method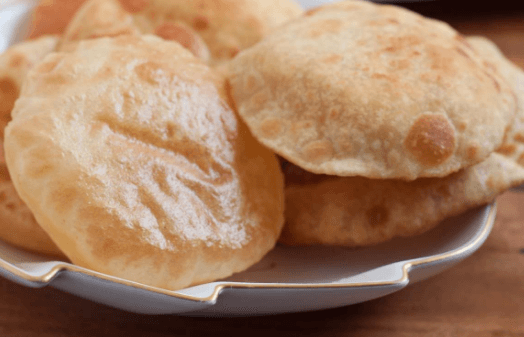 Prepare the dough as for the Chapatis. Heat the oil for deep frying to 180 c/350 F. Meanwhile, break off small pieces of the dough and, thinly to circles measuring 10 cm/4 in. in diameter. Avoid too much um to roll out the dough as any excess may overcook and burn during frying.
Carefully lift the circles of dough into the hot oil and cook, turning them once until the poori are puffed and brown. Use a fish slice to gently press the poori into the oil during cooking to make it puff up. Drain on absorbent kitchen paper and serve hot.
You can serve Poories with aloo ki sabji or Chane.