Special Cheesy Chicken Recipe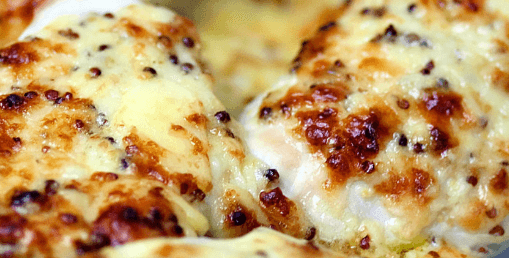 Another easy-to-do chicken which involves no grinding of onion has no spices and no laborious frying involved. It is just what you feel like eating on a hot summer day, too.
Ingredients
1 chicken, weighing about 700 gm, or 8 chicken breasts

1 cup fresh breadcrumbs

1 cup grated cheese (the sharper the better)

Salt and pepper to taste

3 tablespoons sifted flour

3 tablespoon tomato sauce

1 Egg
Utensils
A bowl, 2 plates; a thick and flat-bottomed pan with a cover, preferably non-stick
Method
 

Mix together the breadcrumbs, cheese, salt and pepper. Put into one of the plates.

Into another plate put the flour, and into the bowl put the egg, lightly beaten with 1 tablespoon water.

Wash and pat dry the chicken. Roll it first in the flour, then in the egg and finally in the breadcrumb-cheese mixture. Cover each piece thickly and evenly.

In the flat-bottomed pan, heat the oil. Gently lay the chicken pieces in it and brown lightly on both sides. Cover and cook on a slow fire for 15 minutes, then dilute the tomato sauce with 1 tablespoon water and dribble it over each piece.

Cover and cook another 15-20 minutes till the chicken completely tender. This is a dry preparation, which goes well with a salad or baked dish.
Serves 4