Spicy Potato Flavored Curd/Raita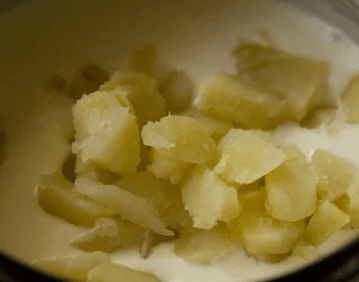 Appetizing and tasty combination of potato gives immense satisfaction after having it.
Directions
Boil, peel and cube the potatoes.

Add to the curds along with salt, pepper and a couple of chopped green chilies. In a small pan, heat 1 tablespoon oil.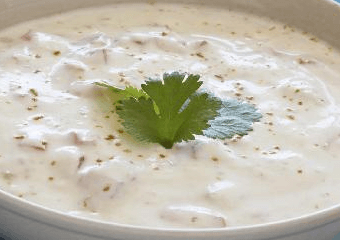 Add 1 teaspoon mustard seeds. As soon as they stop spluttering, add 1 small chopped up tomato add few curry leaves. As soon as the fat separates and the tomatoes get cooked, stir into the curds.