Special Walnut Soup Recipe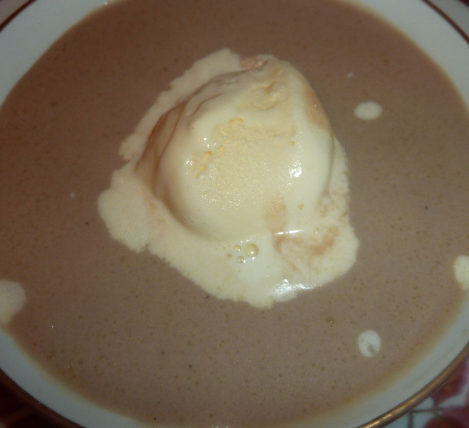 An unusual soup made with walnuts. Definitely it's a party fare.
Ingredients
50 gm walnuts

1¼ cups milk

2 tablespoons butter

1 small onion, finely chopped

1½ tablespoons flour, sifted

3½ cups chicken stock (or 3 soup cubes cooked in 3½ cups water)

Salt and pepper to taste

1 egg yolk

3 tablespoons cream
Utensils
Two pans, one preferably thick-bottomed; a grinding stone or electric blender
Method
Remove as much skin as possible from the walnuts and grind them fine. Whether you are doing it manually or in an electric blender, you will need to keep adding a little water to get as smooth a paste as possible. Keep aside.

Heat the milk but don't let it come to a boil. Pour it over the walnut paste and leave to infuse for at least half an hour.

In the thick-bottomed pan, melt the butter.

Add the onion and saute gently till it is softened.

Add the flour and stirring continuously cook for about 3 minutes till the flour loses its raw smell.

Add the stock-do this gradually, stirring to blend as you keep pouring. Bring to boil, then reduce heat and simmer 15 minutes.

Add the milk, salt and pepper. Stir well and heat, not boil.

Mix together the yolk and cream. Pour a little hot soup on to it, stir well, then pour it all back into the pan on the fire. Stirring continuously, cook till thickened.

If you want to serve it cold, chill well, otherwise serve immediately.
Serves 6 people