Chocolate Shake Recipe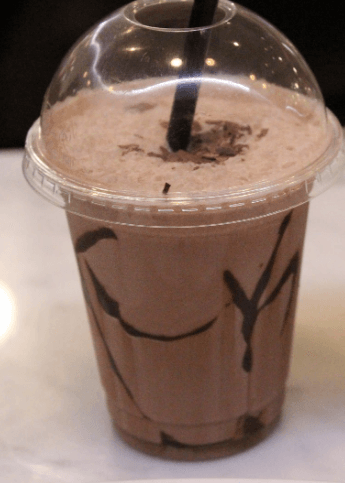 Ingredients
For each glass you will need:
3/4 glass milk

3/4 -1 teaspoon cocoa or any drinking chocolate

Sugar to taste

A few drops vanilla essence (optional)

2-3 ice cubes, crushed
Utensils
A blender or manual shaker
Method
Heat a few tablespoons of the milk and pour over the cocoa or any drinking chocolate and sugar (in case you're using the latter, decrease he quantity of sugar) Leave to infuse for a few minutes.

Into the blender container put all the ingredients including the coffee. Blend till frothy.

Pour out into glasses and serve immediately.
Variations
Flavored Shake
Use any essence and a drop of food flavoring to make a shake of the flavor you feel like. In that case, omit the first step of the recipe. Instead of an essence you may use any concentrate.