Mixed Fruit Jam, मिक्स्ड फ्रूट जैम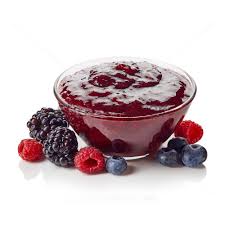 Ingredients
2.5 Kg fruits of your choice or according to availability
Sugar according to taste
1 tbsp Citric acid (preservative)
Food color (optional)
Directions
Cut fruits and remove seeds. Cook in 1 cup of water till soft and pulpy. Blend these pulpy fruits in a blender and blend well.
Cook this mixture again and add sugar according to your taste. Add some food color if you want to and finally add citric acid (preservative) and cook on strong heat till jam is thickened.
Then pour it into a jar.