Raw Mango Preserve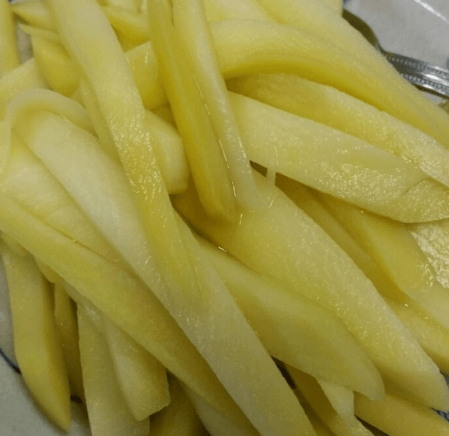 Ingredients
kg

Large green mangoes

1 kg sugar

1 tbsp Citric acid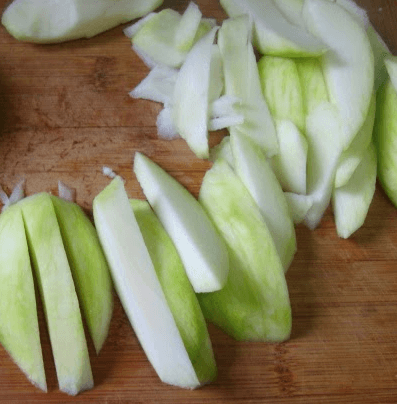 Method:
Peel and cut mangoes into large slices.

Then, boil the mango slices in ½ liter water.

Remove slices from water and spread out to cool.

Add sugar and citric acid to the mango water and cook to thick syrup.

Remove from heat and drop in the mango slices.

Pour into glass jar while hot and seal.