Rice Flour Bhakri Recipe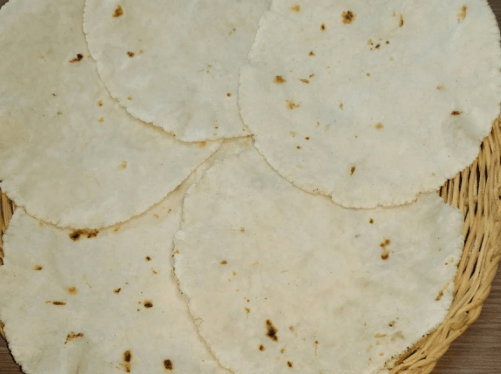 This is not very common all over India but a favorite on the western coastal area. This has been suggested here because the Pulao is of wheat and this Bhakri goes well with the Kadhi and also with the mixed vegetable.
Ingredients
2-1/2 cups rice flour

Salt to taste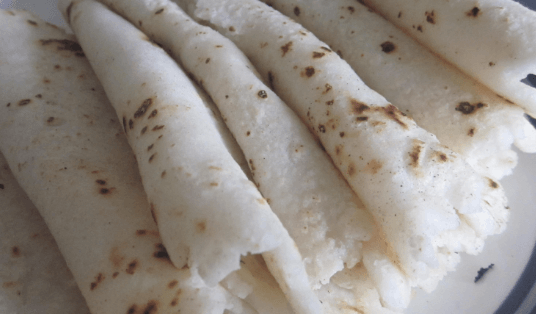 Method:
Bring 2 1/2 cups water to boil, slowly pour the flour into it, along with the salt, stirring continuously. Remove and knead well or pass through a coarse strainer to get smooth dough. Make small balls, (8 to 10) roll them out with a light hand or press out with hands, using dry rice flour. Bake lightly on a hot girdle on both sides, and then roast directly on the flame for a few seconds.