Salad with French Dressing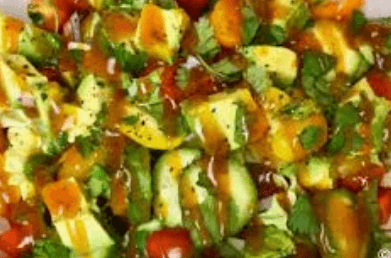 You will need –
Salad can be of your choice, depending on what is available in the market–Lettuce leaves, tomato, carrot and cucumber rings, shredded cabbage etc.
For the French dressing, you will need – 1 1/2 cup vinegar, 1 cup oil, 2 tblsp. sugar or 1 cup honey, 2 tsp. mustard, 1 tsp. pepper, 1 tsp. salt.
Method :
Put the dry ingredients in the mixer. Add honey if you are using it. Then add the vinegar. Run the mixer at speed one and go on adding a little oil at a time, till all the oil is finished. Run the mixer for a few seconds more, remove and fill in a bottle.