Dry Garlic Chutney Recipe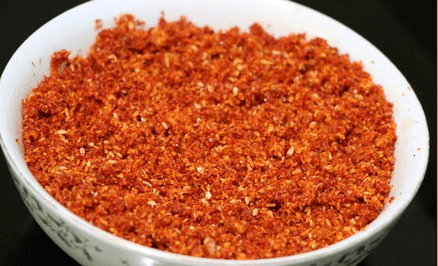 This dry chutney is a combination of coconut, garlic, chili powder and tamarind. It is widely used in Maharashtra in Vada Pav.
 Ingredients
1/2 dry coconut

2 whole pods of garlic (approx. 1/3 cup petals)

1 to 1-1/2 tbsp red chili powder

Salt to taste

A few pieces of dry tamarind

One tsp. oil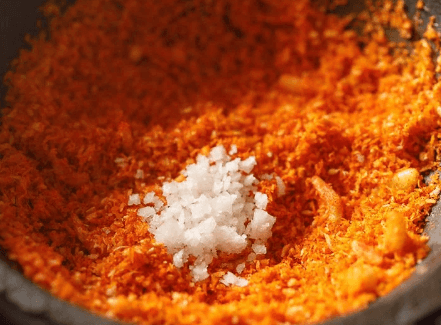 Method:
Grate and fry the coconut on low heat (without adding any oil) till the flavor comes out and the color changes slightly.

Peel the garlic pods and roast them over low flame in a pan for 1 minute. Turn off flame and transfer them to a plate

Now, pound them along with salt, chili powder and tamarind.

Add the roasted coconut, mix thoroughly and pound again, till a uniformly pounded mixture is formed.

Do not make it very fine.

Add one tsp. oil, mix and pound a little.

Chutney is ready.

Store in a tight lidded jar or tin or airtight container.

Lasts for a long time

Use it as a spread for preparing vada pav or dosa.