Mutton Raan Recipe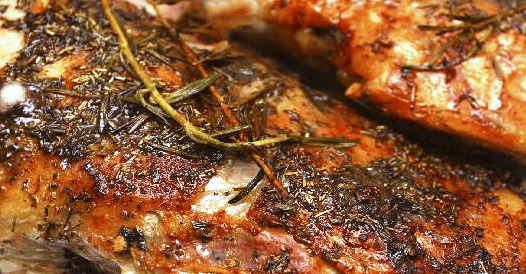 Ingredients
25 kg mutton (you may buy a whole leg and cook it as such; cutting it up when serving; but it will take longer to cook

300 curds,

2 inch ginger

1 large onion

2 tsp cumin seeds

Salt to taste

4 tbsp oil

12 petals garlic

6 cardamoms

2 bay leaves

2 medium sized onions

8 red chilies

1/4 tsp. saffron or saffron color and essence

2 lemons
Method:
Grind the ginger and cumin seeds and onion together and mix the paste with the curd. Rub this paste on the meat pieces, cover and keep aside to marinate for two or three hours.

In a thick bottomed pan, heat the oil and put in the bay leaves. Add the meat and salt to taste. Cover and let it simmer on low heat.

Crush the garlic and soak it in half a cup of hot water for half an hour. Strain this water and add it to the meat.

Continue simmering on a low heat, stirring occasionally. Slice the remaining two onions and deep fry till crisp brown.

Grind these with the red chilies. When the meat is cooked, add this paste and the saffron to it. The gravy should be thick.

Now, serve it, pour out little lemon juice on it.