Baked Lamb Chops Recipe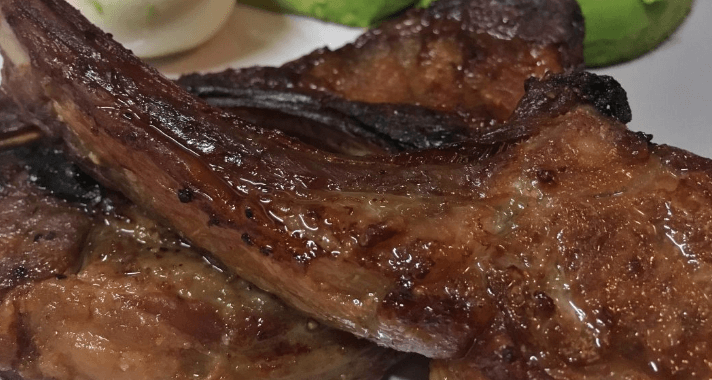 Lamb chops are best marinated in yogurt and spices and cooked slowly. The marinade helps to tenderize the meat and keeps it moist and succulent during the slow cooking.
Serve with Chapatis or Plain Rice
SERVES 4 
PREPARATION-TIME 4 HOURS
COOKING TIME-14 HOURS
Ingredients
1 kg/2 lb lamb chops

2 green chilies (chili peppers)

600 ml/1 pint (2 cups) natural yogurt

1 tablespoon ground coriander

2 teaspoons ground cumin

salt to taste

2 teaspoons garam masala

4 tablespoons concentrated tomato puree (tomato paste)

2 tablespoons chopped coriander leaves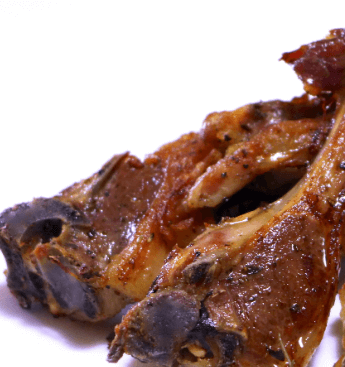 Rinse and dry the chops on absorbent kitchen paper. Place them in an ovenproof dish. Remove the stalks and seeds from the green chilies and chop them finely then mix with the yogurt and all the remaining ingredients. Pour over the chops, turning them to ensure that they are thoroughly coated in the marinade. Leave for 4 hours, longer if possible, and turn the chops over once or twice during the marinating time.
Cook the chops, in their marinade, in a moderate oven (160 C, 325 F, Gas 3) for 1-1/4 hours until tender. Baste occasionally with the yogurt mixture and serve them hot.