Clove Rice Recipe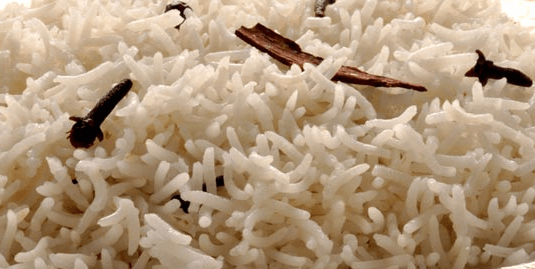 This simple rice dish, flavored delicately with cloves, is most refreshing.
Serves 4
PREPARATION TIME-30 MINUTES
COOKING TIME-30 MINUTES
Ingredients
450 g/1 lb (2 cups) long-grain rice

1 tablespoon ghee

2-3 cloves

15 liters/2 pints (5 cups) water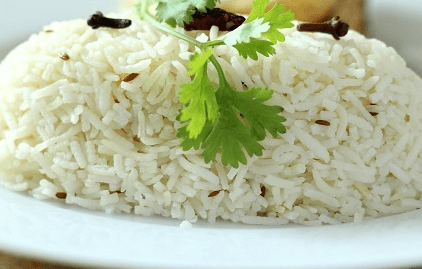 Rinse the rice, and then soak it in fresh water for 20–30 minutes. Heat the ghee (clarified butter) in a saucepan, add the cloves and fry them for 2 minutes. Drain the rice thoroughly and add it to the cloves, stir-fry for a few minutes, then pour in enough water to come 2.5 cm/l in over the top of rice. Bring to the boil, reduce the heat then cover with a tight fitting lid and cook for 20-25 minutes until the rice is tender and all the water has been absorbed. Serve hot.