Dried Potato Sticks Recipe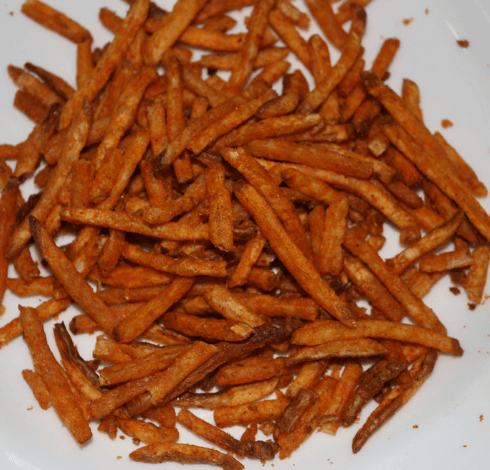 Ingredients
2 kg Big sized potatoes
Salt
Peanuts(optional)
Chat Masala (Tangy Spices)
Method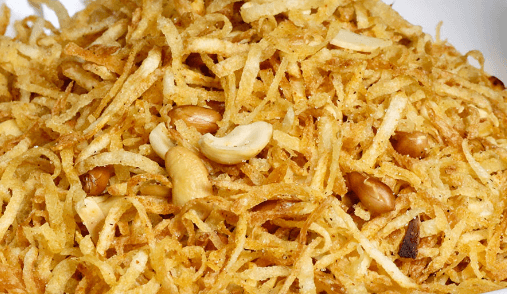 At night, peel and grate the potatoes. The grater should not be too thin. Medium sized gratings are best. Soak the grated potato in plenty of water and keep overnight.
In the morning, boil a lot of water in a big vessel. Add 5 to 6 tsp. salt.
Take a sturdy sieve or a perforated vessel. Keep a metal stand or ring in the boiling water on which you can keep this sieve.
If you do not have one, you will have to hold the sieve in the water with a pair of tongs. Squeeze a handful of grated potato out of the water, put it in the sieve and hold it in the boiling water till the potatoes become transparent.
Remove, drain and empty in another plate or tray. Repeat the process with all the potato. Spread cotton cloth in the sun and spread out the potato gratings on it.
Leave out in the sun for two days (bring it inside at night), or till completely dry. Store it in an airtight container. Deep fry to use as a snack.
You can add roasted peanuts in it and sprinkle little bit chat masala (tangy spices). Raw potatoes grated in various wafer forms can also be treated the same way.