Fruit Custard Recipe
Ingredients
1/2 cup chopped fruits per person.

You may have one fruit like bananas or mangoes or grapes or oranges etc. or a mixture of some fruits as per your liking.

1/2 cup pouring custard per person
To make this, you will need :
600 ml milk

3 tbsp custard powder

3 to 4 tbsp sugar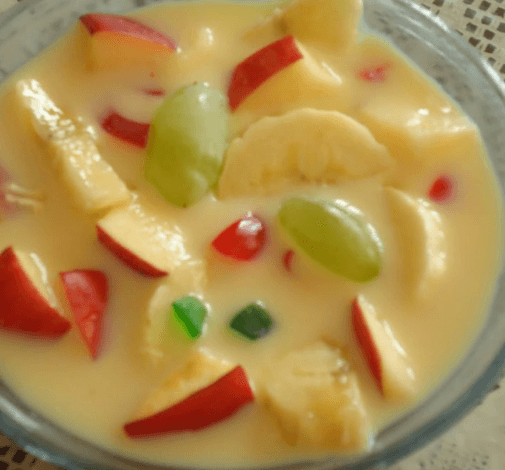 Method
Dissolve the custard powder in a little cold milk.
Set the rest of the milk on a flame and when it starts boiling, reduce the heat and add the custard powder mixture, stirring continuously boil for two minutes.
Add sugar, stir and remove. Cool in the fridge. Add the fruits to the custard bowl or put them in individual bowl and pour custard over them.