Cauliflower Pickle, गोभी का आचार
Properties of Cauliflower
Cauliflower is very healthy to eat as it contains health-promoting photochemical, high level of anti-inflammatory compounds and ability to fight cancer, boost heart health, rich in vitamins and minerals, boost brain health and digestive benefits
It contains seventy seven percent (77 %)  of vitamin C. It's also a good source of vitamin K, protein, thiamin, riboflavin, niacin, fiber, vitamin B6, folate, pantothenic acid, potassium, and manganese, magnesium, phosphorus. Vitamin C can boost hair health – and the antioxidants, in general, strengthen the hair follicles and make your hair healthier.
Note: Excessive intake of cauliflower (and other cruciferous vegetables) can lead to hypothyroidism. Hypothyroidism also called underactive thyroid or low thyroid. It is basically a disorder of the endocrine system in which the thyroid gland does not produce enough thyroid hormone
Ingredients
1 large cauliflower

1 cup mustard oil

2 Ginger paste

10 cloves garlic paste

1 tbsp Turmeric Powder (Haldi powder)

1 tbsp Coriander Powder (Dhania powder)

1 tbsp mustard powder

1 tbsp Red chili powder

1 cup vinegar

1 cup crushed jaggery (gur)

2 tbsp Salt
Directions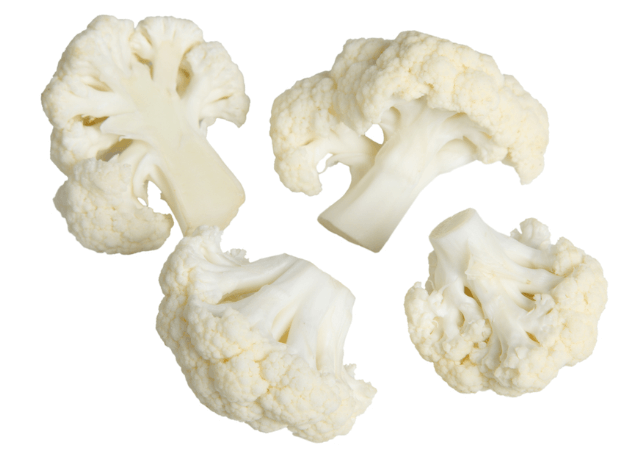 First wash cauliflower properly.
Then, break the cauliflower into small flowerettes and then boil in salted water. Spread it out to cool.
Take a heavy steel pan and heat oil till smoking into it, remove from heat and add all the spices (Ginger paste, garlic paste, coriander powder, mustard powder, red chili powder, turmeric powder) and now add jaggery (gur), vinegar and salt and mix well. Again put mixture on low flame. Now, add cauliflower and mix it again. Remain it for 2 to 3 minutes and then turn off the flame. Allow it cool.
And now pour out it into a glass jar and stand in the sun for 4 days before using.