"Orange Marmalade", "संतरे का मुरब्बा"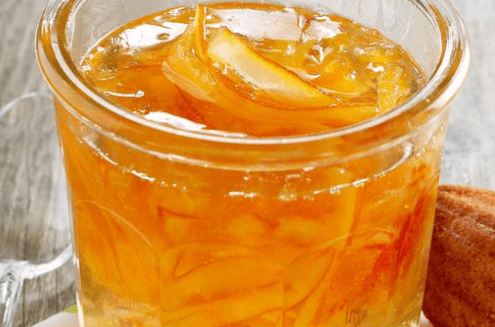 Ingredients
6 large oranges

1 ½ kg Sugar

Juice of 2 lemons
Directions
Wash the oranges and lemon thoroughly.

Peel oranges and slice the peel very thin and pour salted water over the peel and allow to stand overnight.

Next morning drain out water from orange peel and squeeze out all the bitterness.

Cut orange flakes fine and remove the seeds.

Take a heavy steel pan and pour peel into it then add water to the peel and cook till tender.

Now, add pulp of oranges and sugar and cook on strong heat stir constantly until the fruit is very soft.

Then, add lemon juice and stir well.

After it pour mixture hot into jars and allow cool.

Store in a refrigerator.