"Pear Marmalade", "नाशपाती का मुरब्बा"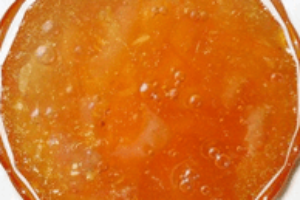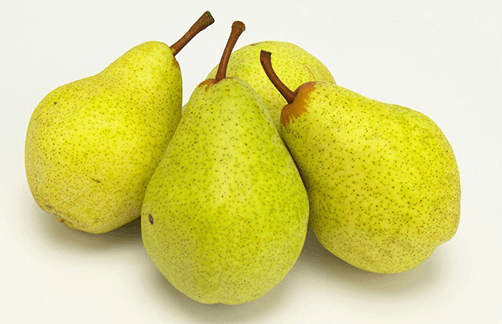 Pear is available in summer season and is a juicy fruit which have many medicinal benefits such as boost immune system, Wound Healing Properties, improves digestion and appetite; prevent cancer, throat diseases, constipation problem
Note: But bad for diabetic person
Ingredients
6 kg large ripe pears

6 kg sugar

½ kg Raisins

½ kg Chopped walnuts

2 tbsp Citric acid

Juice of 3 oranges and finely chopped rind of oranges
Directions
First wash pears properly then peel and core them.
Now, cut pears into slices. Take a heavy pan of steel. First pour slices of pear into the pan then add raisins and chopped walnuts. Now add sugar and orange juice with finely chopped rind of oranges. Now, add citric acid.
Mix all the ingredients together and cook on strong heat. Stir with wooden spoon constantly till thick. Now, turn off the flame. Pour out marmalade into a glass jar while hot. Allow it cool and then store in a refrigerator.