Top 5 Homemade Spices Recipe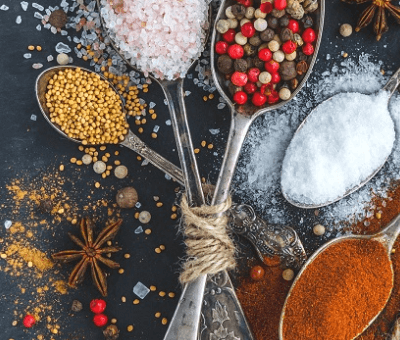 Mixtures of different spices are roasted, fried and powdered. These mixtures are known as masala powders. There are numerous varieties of such masalas, and again many minor variations in each variety. Most of the masalas are nowadays commercially available and when you want only a small quantity to be used occasionally, it is more convenient to buy the ready made powders. However, I am giving the recipes for some masalas most commonly used. Masala powders should always be packed in an airtight container. It is not advisable to make large quantities of these powders as the flavour will suffer when kept too long. Make just enough to last you for a few months at a time. Even when buying ready made packets check the date of manufacturing to see that it is not very old.
1. Coriander Cumin Powder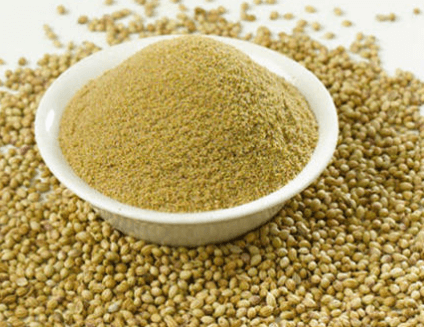 Ingredients- 2 cups dry coriander seeds, 1 cup cumin seeds
Method-Dry roast the two on low heat, pound or grind in the mixer to a fine powder.
2. Garam Masala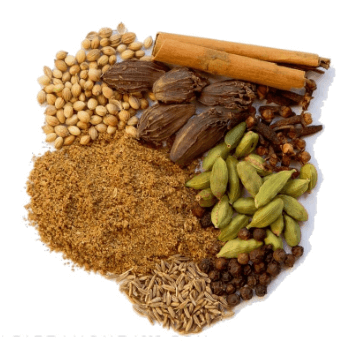 Ingredient– 1/2 cup cumin seeds, 1/4 cup shahjira (black cumin seeds), 1/8 cup pepper corns, 1/8 cup cloves, 10 big black cardamoms, 2 tbsp pieces of cinnamon.
Method- Powder all these together finely and keep in an airtight container. Use sparingly as this masala is very strong. Also, it should me generally added only when dish is almost cooked, and about to be removed from the flame.
3.Kala Masala or Goda Masala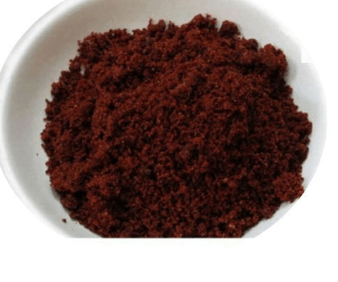 Ingredient– 250 gm coriander seeds, 50 gm cumin seeds, 50 gm shahjira, 10 gm mustard seeds, 25 gm cloves, 25 gm cinnamon, 1/2 tsp. asafoetida, 2 tsp. turmeric, 25 gm bay leaves, 2 tsp. methi seeds (fenugreek), 1/4 dry coconut, 50 gm til seeds (sesame), 25 gm big black cardamoms, 25 gm nagkesar, 25 gm dagadphool (lichens).
Method: All the ingredients except coriander seeds, upto 'asafoetida should be kept out in the sun, to get dry and hot. If this is not possible, roast in a pan, on very light heat. Pound or grind all these together. Roast the bay leaves and methi seeds separately, in a little oil, and powder them. Roast the grated coconut and til seeds separately, without oil, and pound. Roast the coriander seeds in a little oil and grind or pound. Also roast nagkesar and dagadphool and pound. Peel the cardamoms and pound them. Finally, mix all the ingredients well and pound together for a while.
4.Sambar Masala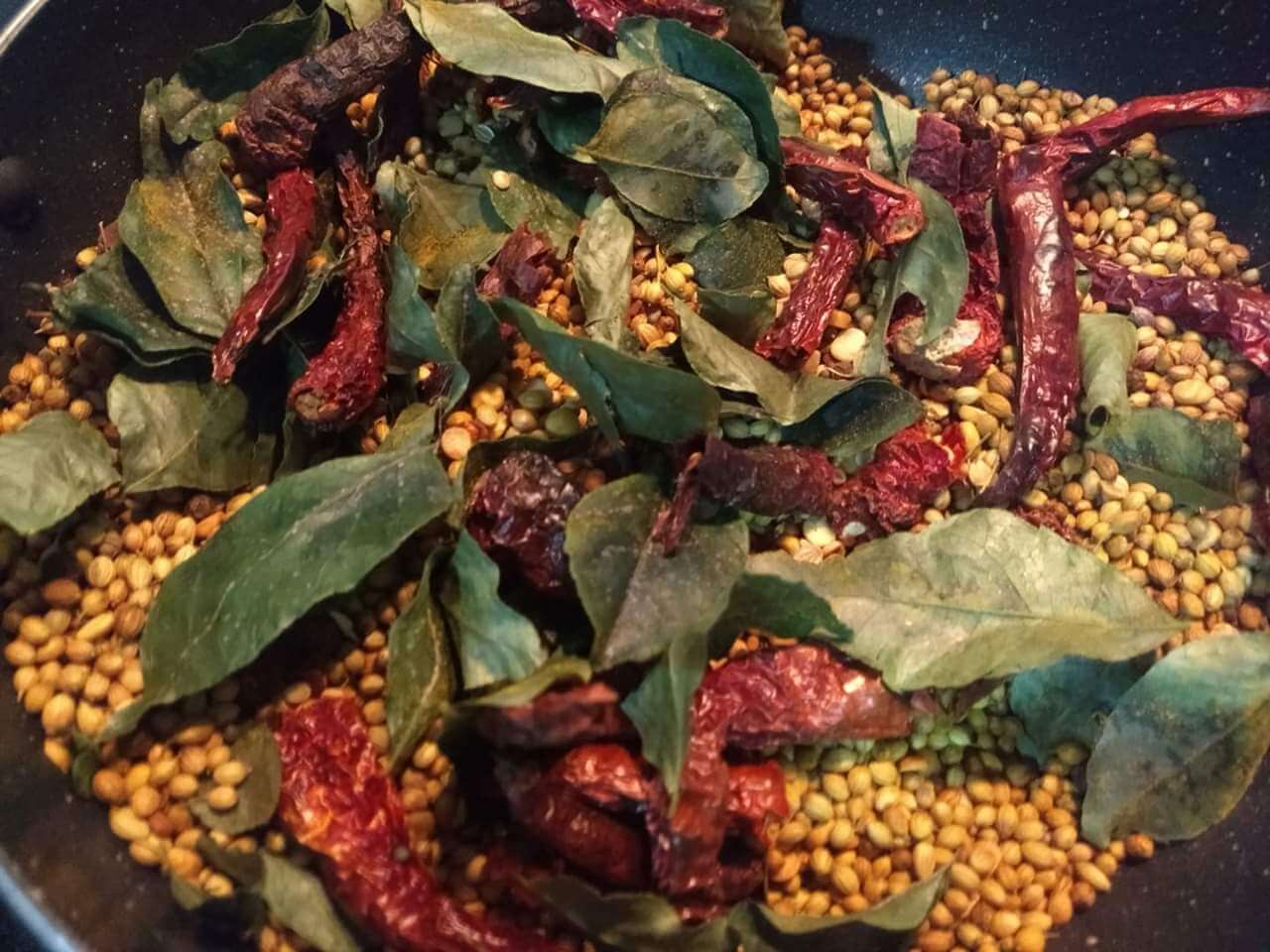 Ingredient– 1/2 cup cumin seeds, 1/4 cup methi (fenugreek) seeds, 1/4 cup pepper corns, 2 cups coriander seeds, 1 cup dry red chilies.
Method: Roast and grind all the ingredients.
5.Rasam Masala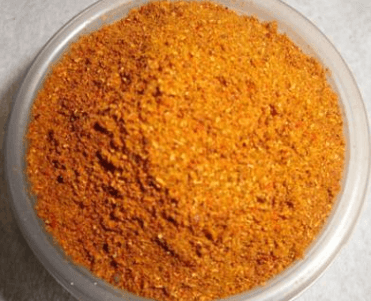 Ingredient– 1/4 cup methi (fenugreek) seeds, 1/4 cup pepper corns and 1/4 cup cumin seeds.
Method- Grind all the ingredients raw, without roasting, to a fine powder.