Apricot Jelly Recipe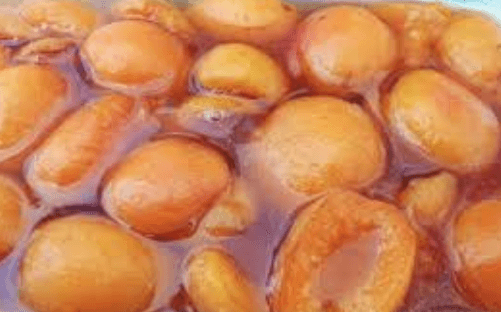 Apricot Jelly Recipe is a yummy treat for children. Apricots are available in summers but you can find dried apricot all round the year. Apricot is a orange colored fruit rich in vitamin C, beta-carotene and fiber. It has plenty of health benefits including its ability to treat indigestion, constipation, earaches, fever, skin diseases, and anemia. It is also good for skin care, that is why it is used in various cosmetics.
You may like: Apricot Jam Recipe, Guava Cheese Recipe, Apple Jam Recipe
Ingredients
1/2 kg apricots, preferably a little under ripe

A small stick of cinnamon

2 cups water

4-6 tablespoons sugar or to taste

juice of 1/2-1 lime

1 tablespoon gelatin

3 tablespoon water

1 cup fresh cream
Utensils
A flat, heavy-bottomed pan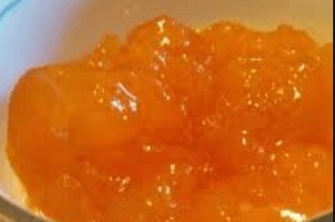 Method
First wash apricots properly.

Then take a pan and add water to it. Now, put the apricots and the cinnamon into the water and cook apricots till they become tender on low flame.

Do not let it get too mushy. This should take about 10 minutes.

After 10 minutes turn off the flame and drain the apricots from the syrup, peel the skin, cut into two halves and keep aside.

Now, Add sugar and lime juice to the syrup and keep on low flame for about 5 minutes to reduce it a little. It should taste a little sweeter and sourer than you actually like.

Discard the cinnamon from the syrup.

Meanwhile, dissolve the gelatin in the water and add it to the syrup. Stir in well.

Place the cooked apricot halves in a bowl or individual dishes and pour the syrup over. Swirl a few tablespoons of cream in it and refrigerate till set.

Serve with the remaining cream.

serve 4.
Note: This dessert can also be made with peaches.