"Citrus Fruit Preserve", खट्टे फलों को प्रिजर्व"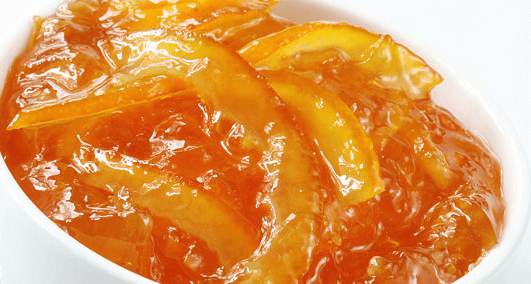 Ingredients
4 kg Citrus fruit peel cut into strips

2 kg Sugar

little color if desired
Directions
Soak peels overnight in salted water.

Drain out water and squeeze out peels.

Boil peels in water and drain out. Repeat this once more.

Squeeze out all the bitterness from the peels.

Make thick syrup with the sugar.

Add peels and cook till tender and transparent and water dries.

Spread peels out to dry on a tray. Sprinkle with sugar.

This candied peel can be used in fruit cakes.