Plain Paratha Recipe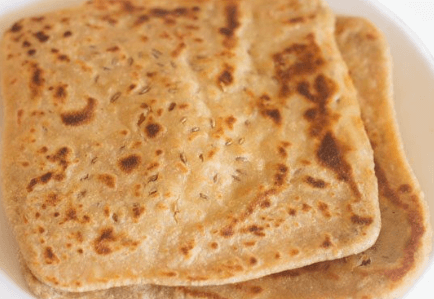 Parathas are the most popular breads in India and they are freshly baked for each meal.
 Ingredients
225 g/8 oz (2 cups) whole meal flour

150 ml/1 pint (2/3 cup) water

50g/2 oz (1/4 cup) ghee (clarified butter)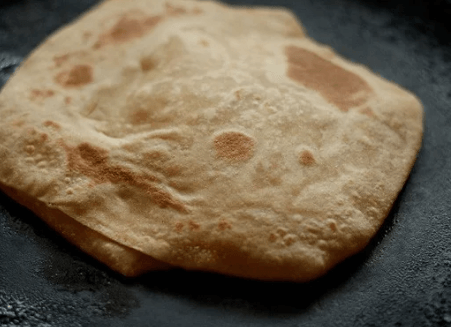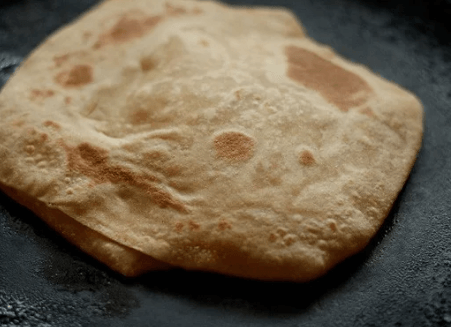 SERVES 4 · PREPARATION TIME 15 MINUTES · COOKING TIME 20 MIN
Method
Mix the flour and water in a bowl and knead it to smooth dough. Leave the dough to rest for 10-15 minutes. Break off small pieces of dough about the size of a walnut and roll them roll out into 10-cm/4-in rounds. Smear a little ghee over each, fold one-third towards the centre, spread more ghee on top then fold the other third over this. Fold the dough in the same way from the long side, so that you are left with a small square. Dip this square in a little flour and roll it out into a 10-cm/4-in square.
Heat a tava or heavy-based frying pan (skillet). Carefully cook the paratha for a few minutes, then turn it over and cook it on the other side. Smear some ghee on the top, turn it over and let it fry for a few seconds. Repeat the process once more, frying the paratha until it is crisp and browned. Serve immediately.