Tamatar aur Lahsun ki Chutney Recipe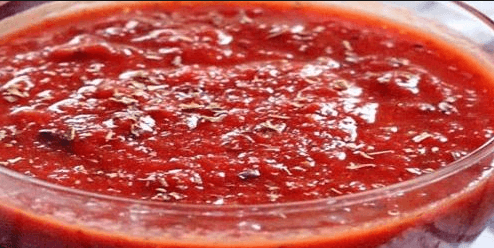 This instant and mouthwatering tomato chutney is combination of tomatoes and garlic. This is very quick and easy recipe as it takes 10 minutes only. I just to love have it with all type of paranthas(plain or stuffed) in breakfast especially on Sundays. You can also serve it in the lunch with dal chawal and chapati sabzi. Chinese food lovers can have this chutney with Momos(dumplings) and Spring Rolls. Some people love to have it with Idli (a South Indian dish)
Recipe: Veg
Time: 10 Minutes
Course: Side Dish
You may like:
Ingredients
3 big tomatoes(tamatar)

6 garlic pods(lehsun ki kaliyan)

2 green or red chilies (this is optional; I am using chilies as I like spicy one)

Salt according to taste

Half Lemon Juice (Nimbu)(optional)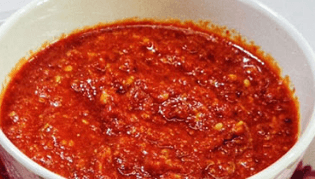 Method
First wash tomatoes and chilies properly.

Then cut tomatoes into 4 pieces and chop chilies.

Peel garlic pods and chop them too.

Now, take a blender and put all ingredients tomatoes, chilies and garlic into it.

Add salt and lemon juice and then blend all ingredients properly.

Now, stop blending and pour out this chutney in a bowl.(i prefer glass bowl)

You can keep this chutney for 2 to 3 days in refrigerator and can serve with dishes you want to.
Note: There are so many variations in recipe such as you can use grilled tomatoes in it, some time can use coriander leaves and onions too. We have already given other Tomato Chutneys recipe in our website, and will add some more. Thank you, we would like to hear from you.