Flavored Spicy Meat Recipe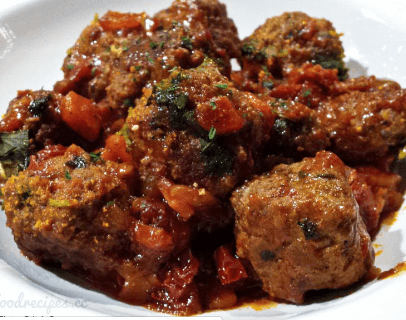 Though this is not one of those marinate-and-cook creations, this is not too complicated either. It is especially good recipe for summer, since the meat is unusually flavored with the appetizing aniseed.
Ingredients
½ kg meat, well washed

1 tablespoon curd

1 piece of ginger, ground

5 cloves garlic, ground

3 green cardamoms, pounded

1 small piece of cinnamon, pounded or powdered

2-3 cloves, pounded or powdered

3 tablespoons cooking oil

2 large onions, sliced

1-1/2 cups curd

1 teaspoon coriander powder

1 teaspoon aniseed, powdered

1 teaspoon turmeric

1 tablespoon fresh coriander, finely chopped

SaIt and pepper to taste
Utensils
Pressure cooker; a pan to marinate the meat
Method
Lightly beat the curds and add to it the ginger, garlic cardamoms, cinnamon, and cloves. Rub well into each piece of meat and leave aside for a couple of hours if possible.

Heat the oil and fry the onions a golden brown. Remove from the oil and keep aside.

Add the meat to the same oil (you may need to add some more) and fry well till lightly browned all over.

To the curds, add the rest of the ingredients except the fresh coriander. Add this mixture to the meat in the pan. Close the pressure cooker and bring to maximum pressure.

Lower the heat and cook till the meat is tender- this should take between 15-25 minutes, and this will be a dry preparation. If you prefer a curried preparation, add more water accordingly.

Serve garnished with the fresh coriander.
Serves 4