How to make Raisins/Kismis at home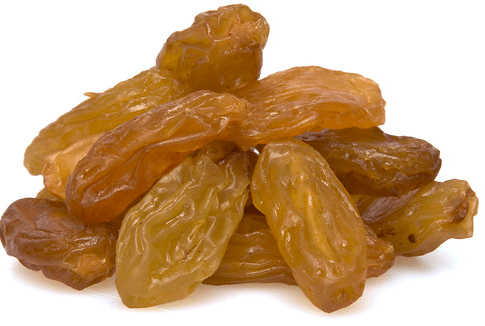 Raisin recipe is very easy that we cannot even imagine. I learnt about this recipe from one of my friends and then I tried it my own. Afterwards i never bought raisins from market. Raisins are good to have as it has many benefits. So, first let's talk about raisin's health benefits as raisins are very good for our health such as it improves digestion system, regulates blood sugar, reduce acidity, best for anaemia. Apart from health benefits it is used in "Chocolate" and deserts like "Halwa" and "Kheer" (Indian desserts) to enhance the taste. So now let's have a look how to make them at home with ease.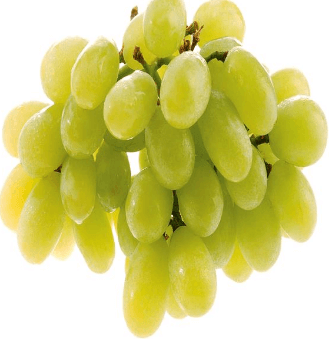 Ingredients
1 kg green fresh grapes (quantity can varies according to your need)

3 to 4 cups water
 Method
First wash grapes properly and remove them from their stem.

Now in wide mouthed steel pan take as much water in which grapes can properly dip.

Now, boil grapes in this water for 3 to 4 minutes.

After 3 to 4 minutes, when grapes starts floating on the water surface and their color start turning yellow then turn off the heat.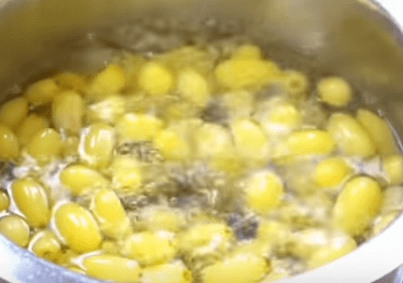 Remove these grapes with the help of a big sieve into a tray.

Take a tray with drain holes. Spread cotton clothe (as it soaks water properly) in tray and now spread these grapes in that tray.

Let these grapes dry in sun light for one day (24 hours).

After 24 hours you will see that raisins are ready.

You can use these raisins in Chocolate and desert like Halwa, Kheer etc.
You may like: Homemade Chocolate Sauce Recipe, Chena Murki