Red Chili Sauce,रेड चिल्ली सॉस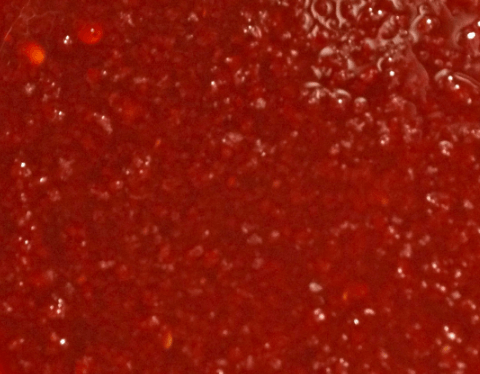 Health Benefits
Red chilies has number of health benefits like good in treating lung and prostate cancer and leukemia, diarrhea, numbness, diabetes, migraine, inflammation and also a good appetizer. Red Chilies are rich in vitamins as it contains seven times the vitamin C than an orange and number of health benefits, such as fighting sinus congestion, aiding digestion and helping to relieve migraines and muscle, joint and nerve pain. It's also a good source of vitamins A and E, beta-carotene, folic acid and potassium. Chili has long been used to reduce food micro-contamination and is also considered a potential metabolism booster for weight loss.
Disadvantages
Excessive intake of red chilies can lead to irritation and burning in mouth as well in stomach and can also be irritating when excreted.
Ingredients
 

½ kg dried red chilies

1 cup vinegar

 Salt to taste
Directions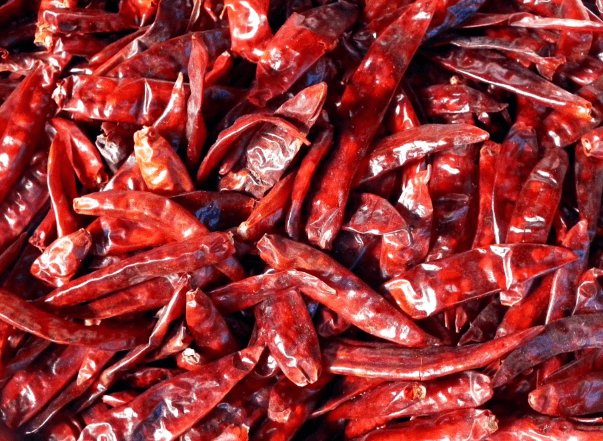 Grind dried red chilies with little vinegar to a fine paste.
Heat heavy pan and cook red chili paste with 1 cup vinegar, add salt till it thickens.
To preserve, mix 2 gm of sodium benzoate in a little warm water and add to the sauce.
Allow it cool and then store it into a glass jar.