"Pear Jam", "नाशपाती का जैम"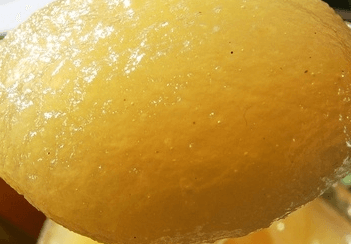 Pear is available in summer season and is a juicy fruit which have many medicinal benefits such as.
Boost immune system

Wound Healing Properties

Improves digestion and appetite

Prevent Cancer

Throat diseases

Constipation Problem
Note: But bad for diabetic person
 Ingredients
2 kg large ripe pears

1 ½ kg Sugar

1 tbsp Citric acid

Yellow food color if desired
Directions
First wash pears properly and then peel and core well.
Then boil pears in a pressure cooker with 2 cups water on medium flame.

When cooked and pulpy remove from heat and mash till smooth.

Add sugar and citric acid and cook on strong heat stirring briskly.

When mixture thickens add yellow color and mix well.

Remove from heat and bottle immediately.

Then allow cool and then store in refrigerator.
You may like:  Green Chutney Recipe,Tamarind Jam, Dry Garlic Chutney Recipe,Black Grapes Jam